click to see more stillls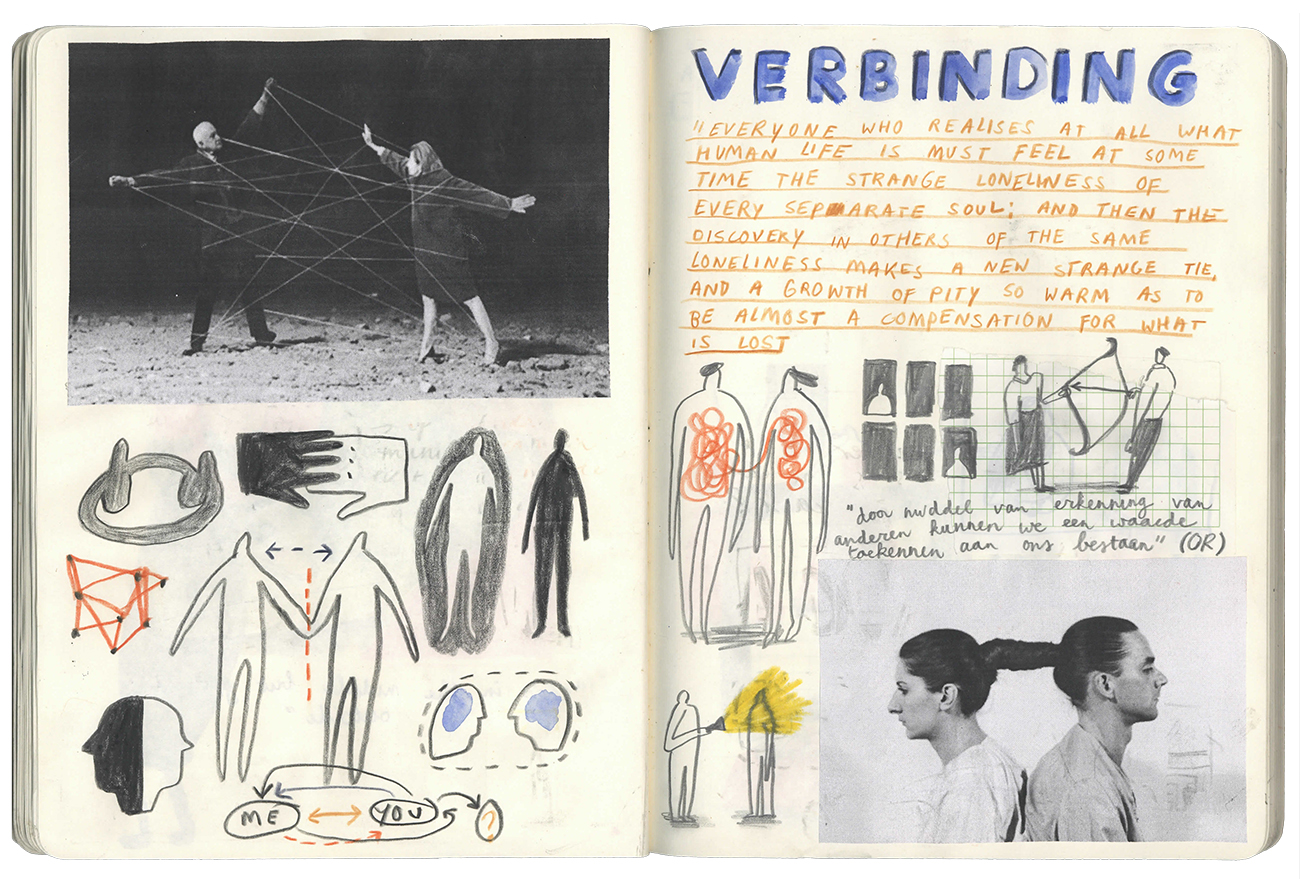 research/sketchbook
teaser trailer for HKU Exposure 2019
Uitzicht (2018), HKU Graduation Project
'Uitzicht' ('Outlook') is an animated documentary about loneliness. The four parts of the documentary each deal with a slightly different aspect of loneliness, combining fragments of interviews with mixed-media animations. Loneliness is looked at from a multitude of angles, thus questioning the role it plays in both society and our individual lives. What does it mean to feel lonely and why do we find it so hard to talk about?

'Uitzicht' was nominated for the Gemeenteprijs Utrecht 2018 and shortlisted for a HKU Award in the category artistic achievement. It was presented at the HKU Media graduation show, Dutch Design Week '18, Bring Your Own Beamer Utrecht and BeamThis! Haarlem. In the fall of 2019 it will be shown at 'Het Nutshuis', the Hague, as part of an exhibition about loneliness.

In the meantime, the documentary is available to watch on 2doc.nl, under 'Makers van Morgen' (makers of tomorrow), a platform created especially for young documentary makers. On the same page you can read an interview (dutch) about the project.
Uitzicht, HKU 2018, Mixed media animation, 13:00
Sound design by Denisa Uherová
Translations by Meike ter Haar